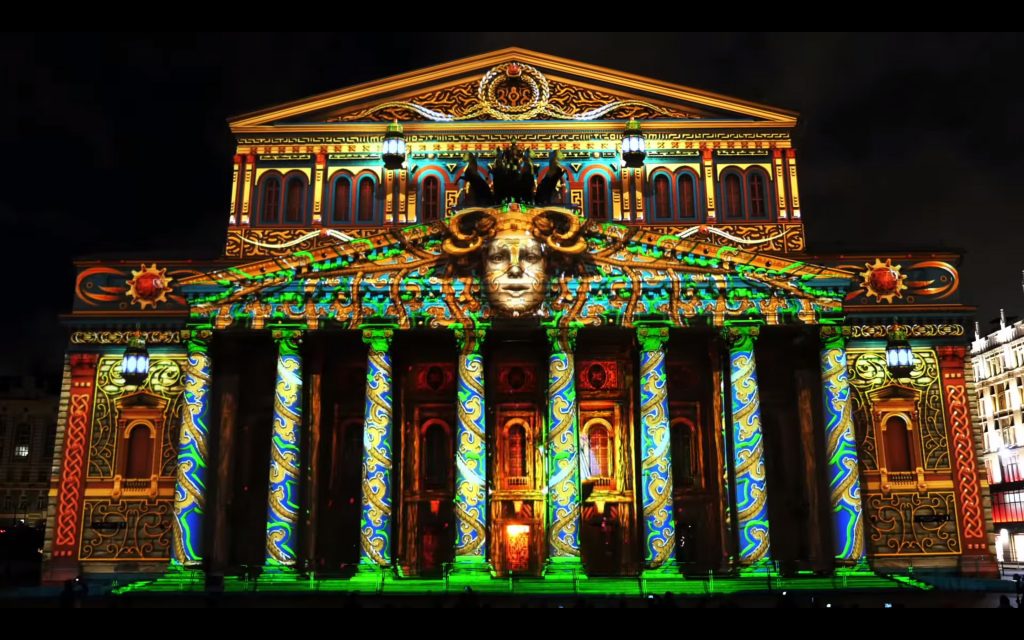 360° 3D Mapping on Building
Have you ever wanted to experience a 360-degree video or virtual reality but didn't know how it's possible? Well, that's where Rudri Pictures comes in with their expertise in 360 video projection. By using this cutting-edge technology, Rudri Pictures can take you on a fully immersive journey, allowing you to explore every angle of a scene in breathtaking detail. With their specialized mapping techniques, Rudri Pictures can efficiently transmit and display the full 360° field of view, delivering an unforgettable experience to the viewer. So whether you want to showcase a stunning landscape or give your customers a virtual tour of your products, Rudri Pictures can create a truly immersive experience that will leave a lasting impression.
Rudri Pictures offers the innovative Pacific Domes Projection Dome technology that provides a fully immersive 360-degree viewing experience, utilizing a patented negative air pressure projection lining system for cutting-edge 360° surround projection. In collaboration with sister company Obscura Digital, they are leaders in multimedia surround projection technology, designing multisensory, interactive learning and entertainment experiences to captivate and engage large groups. Rudri Pictures' team of experts works tirelessly to deliver exceptional results, utilizing the latest technology and innovative techniques to exceed client expectations and adapt to market demands.
Cake mapping, also known as projection mapping or video mapping, is a unique and captivating way of transforming an ordinary cake into an extraordinary work of art. By projecting videos, images, and text onto a multi-tiered cake, we can create a visually stunning and engaging experience that will be remembered for years to come. Cake projection mapping is perfect for a wide range of events, including weddings, birthdays, corporate events, and other special occasions. With our expert team of designers and technicians, we can help you create a show-stopping centrepiece that will impress and delight your guests. Let us help you elevate your event to the next level with our creative and innovative cake projection mapping services.
Bring your holiday events to life with our cutting-edge Christmas Tree Mapping service! Our team of experts uses state-of-the-art technology to project stunning visuals, animations, and effects onto your Christmas tree, creating an immersive and unforgettable experience for your guests. From vibrant colors and sparkling lights to dynamic motion graphics, our Christmas Tree Mapping service transforms your tree into a work of art that captivates and delights. Whether you're hosting a corporate event, private party, or community gathering, our Christmas Tree Mapping service is the perfect way to elevate your holiday celebration and create lasting memories. Trust our experienced team to bring your vision to life and create a one-of-a-kind holiday experience that your guests will never forget.
Hologram 3D Projection Mapping
A three-dimensional project of Hologram 3d projection mapping by Rudri Pictures for Vishwa Samudra the revolutionary multi-disciplined civil construction company.
3D ANIMATION FOR HP GAS 2014
A Immersive expreince and highly interactive event of 3d Animation work by Rudri Pictures for HP Gas.

3D Hologram Projection Mapping
3D Hologram Projection Mapping work by Rudri Pictures on the event of Vishwa Samudra Golden Eagles  Championship.